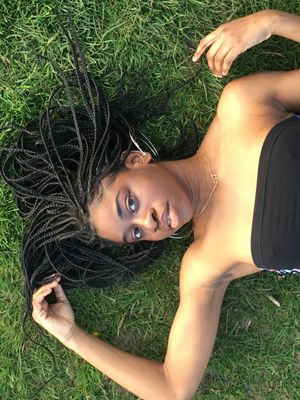 ABOUT NYOTAA
Nyotaa Izeidi, also known by her stage name "NYOTAA", is a 26 year old recording artist based in London UK.
Nyotaa is a singer, songwriter, performer and Creative Director, Signed to her Self Owned Independent Record Label, Kamona Records.
After being based in london for over 4 years, Nyotaa slowly started to make a name for herself after releasing her debut solo LP called "twentyoneandlost", being named "one's to watch" on ASBO Magazine
The year 2022 has been a rollercoaster for Nyotaa as she has been invited to perform in various events such as Godiva Festival, Boudica Festival and none other than The Birmingham 2022 CommonWealth Games Which has been her personal highlight.
Nyotaa continues to work on her new music with fresh sounds alongside collaborations with emerging UK underground Artists such as Andella Shuggs, Crae Wolf, Anastaicia and many more. Keep an eye out on Nyotaa as her upcoming EP "The Forbidden Fruit" music will be released very soon